>>
PRAKTIJK
>>
BASIS
BODY LANGUAGE
Home
Communication
Body language
Intonation
Posture
Touch
Distance
Meeting
Job interview
Love
Quiz
Emotion show
Forum
English links
Reactions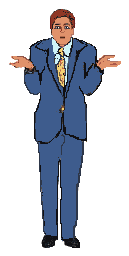 The language everybody speaks
Nederlands.
Test your knowledge of body language
Answer the following questions...



Boeken op onderwerp:
lichaamstaal
communicatie
management
emotie
relatie
liefde
flirten
solliciteren
Lichaamstaal bij baby's: zesde druk!

Deze zomer verscheen al weer de zesde druk van het succesvolle boek Lichaamstaal bij baby's van Frank van Marwijk.
Meer informatie
Hier bestellen.

Nieuwe pagina's:
Manipuleren kun je leren
Complimenten in relaties
Persoonlijke lichaamstaal
Combinaties van lichaamssignalen
Lichaamstaal van dieren
Griekse gebaren
Franse gebaren
Kus-test
Ademhaling
Ruzie maken
Expressiespel
Schaduwen lezen?
Lichaamstaal van kinderen
Ogentest
Gedachtenlezen?
Ik weet het niet...